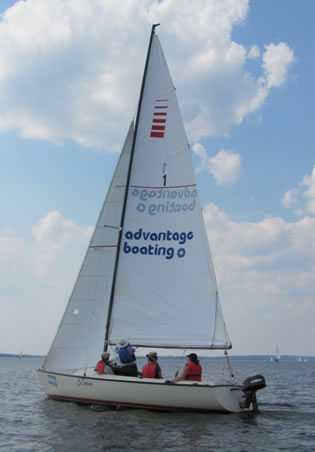 Advantage Boating was established in 1992. Its founding mission was then, and remains today, "to provide the best in boating education and on-the-water adventure". We offer the highest quality sailing programs and our commitment to excellence has led us to become well respected in the sail training industry.
Safe, exciting, easy to learn and fun are some of the words used by those that have made sailing their primary recreational pursuit. Boating is not simply a sport but a lifestyle.
Join us this season to see why so many find sailing to be one of life's most rewarding experiences. Come aboard and discover for yourself how enjoyable and easy it is to experience this adventure.
We have a program just for you, whether you're starting off and know nothing about sailing or you're a more veteran sailor looking to continue improving your skills.
Not sure where to start? Check out our "Training Centre" page on the Advantage Boating website.